Seminar Business life | Friday February 19, 2010 - 8h45 - 11h
Pour tirer les leçons des épreuves des banques depuis l'éclatement de la bulle des subprimes, Georges Pauget sort du silence traditionnel des banquiers avec deux ouvrages. Dans Faut-il brûler les banquiers ? (Éditions JC Lattès, 2009), il montre comment s'enchaînent les surendettements des ménages et des États, les imprudences des banquiers ou de la FED, la myopie des agences de notation, les défaillances des régulateurs et même celles de la théorie financière qui a anesthésié la vigilance des acteurs. Dans La banque de l'après-crise, (Revue Banque, 2009), il s'interroge sur les mesures qui vont être prises pour parer aux risques systémiques. Il en déduit que le modèle de la banque universelle, en faveur en Europe et qui a le mieux résisté à la crise, est inadapté car trop compliqué à gérer et mal valorisé par les marchés : l'avenir serait aux banques qui combinent deux, et seulement deux parmi trois métiers, la banque de détail, la gestion d'actifs et la banque d'investissement.
The entire article was written by:
Yves DOUGIN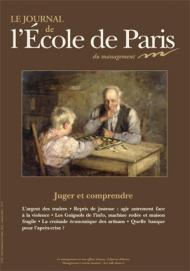 This session was published in issue n°85 of the Journal de l'École de Paris du management, entitled Juger et comprendre.